Queer Shores and Seas – Souter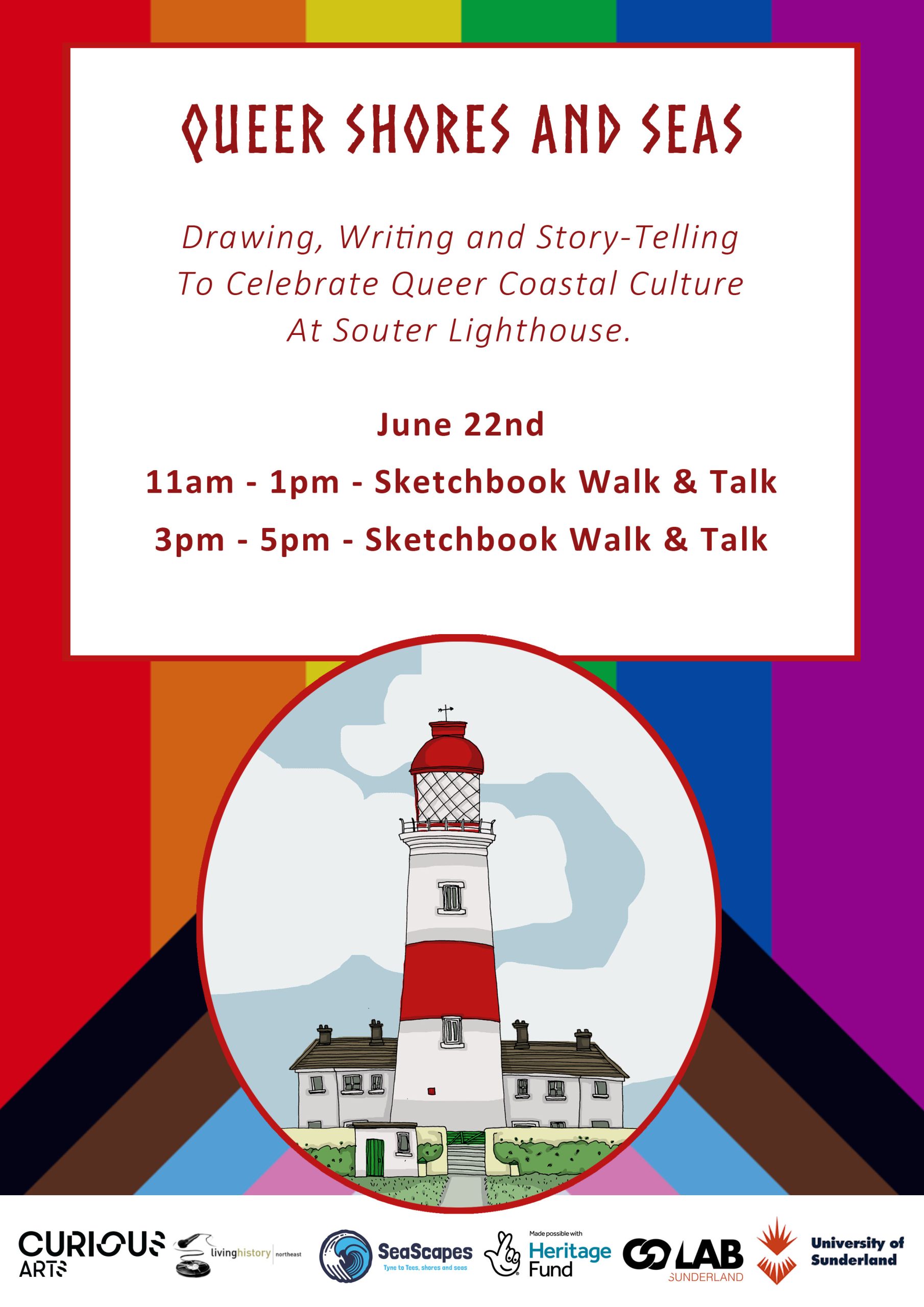 Workshop 4: Sketchbook Walk
SeaScapes CoLab invite Queer people, as well as their family and friends, to be part of a series of workshops ran by artist, performer and writer Lizzie Lovejoy.
'Sketchbook Walk' is an observational drawing based activity. All participants will be given a sketchbook, pens and pencils and led on a trail starting at the Lighthouse, documenting and illustrating different aspects of our Northern coastal landscape. Participating artists will have the opportunity to be featured in a touring exhibition showcase later this year.
Queer Shores and Seas is a project designed to explore the stories of the Queer people around our North East coast line, from the North of the Tees to South of the Tyne. Starting with workshops and story sharing sessions, and then culminating in a visual art and performance based celebration of who we are.
Booking essential.
Event Details
Venue:
Souter Lighthouse
Coast Road
Sunderland
SR6 7NH
BOOK NOW