Queer Shores and Seas – Art Exhibition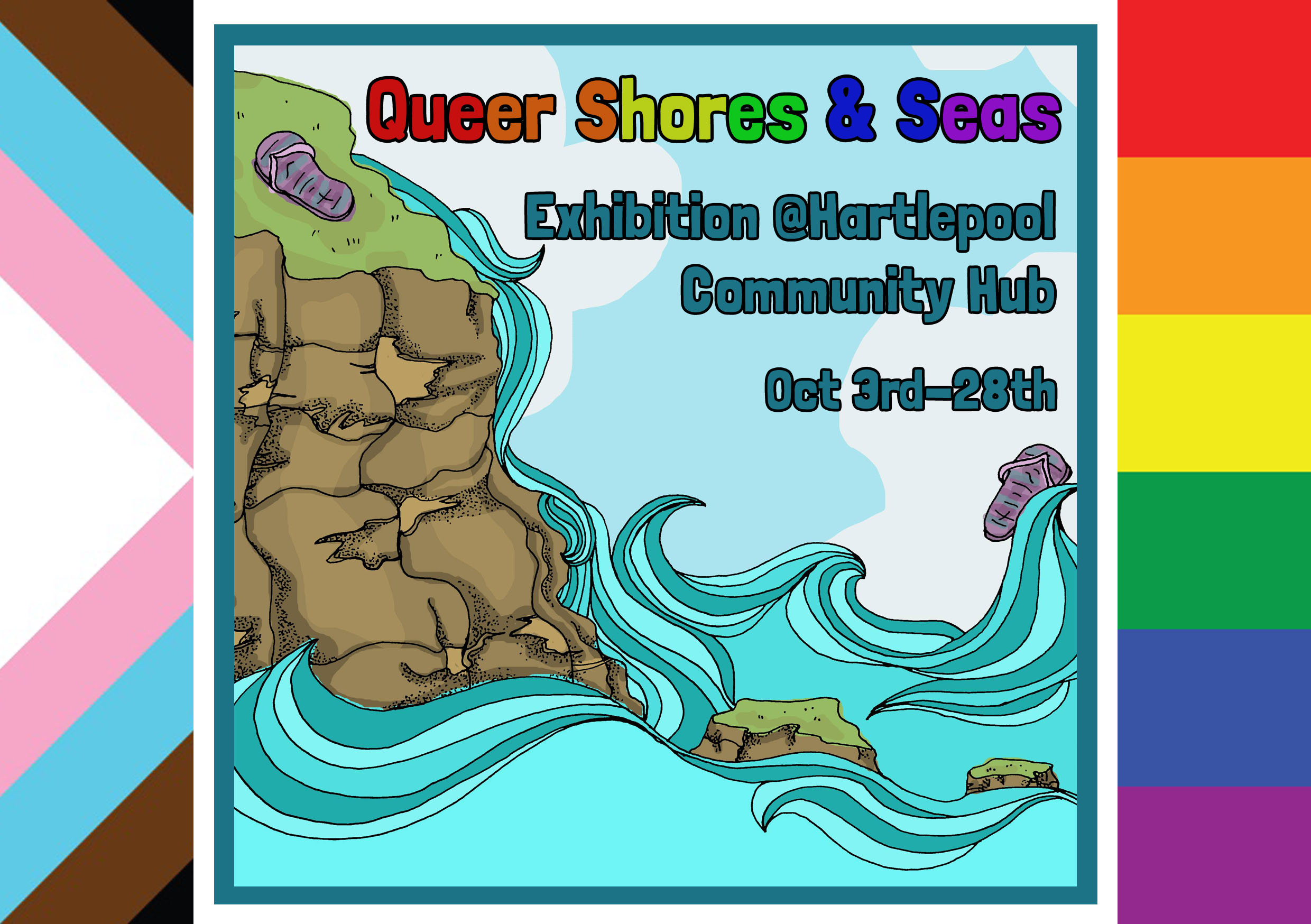 The Queer Shores and Seas celebratory art exhibition will take place at Hartlepool Community Hub from the 3rd to the 28th October 2022.
You can drop in and view Lizzie's work at The Community Hub on the following days/times:
Monday – Friday – 10am – 4pm
Saturday – 10am – 12pm
Sunday – closed
Queer Shores and Seas is commissioned by Suzy O'Hara from Sunderland University and CoLAB Sunderland, in partnership with Curious Arts and Living History North East, for SeaScapes, and is funded by the National Lottery Heritage Fund.
This exhibition is free to attend.
Event Details
Venue:
Hartlepool Community Hub,
124 York Rd,
Hartlepool
TS26 9DE
BOOK NOW