Mag Lime Magic! Exhibition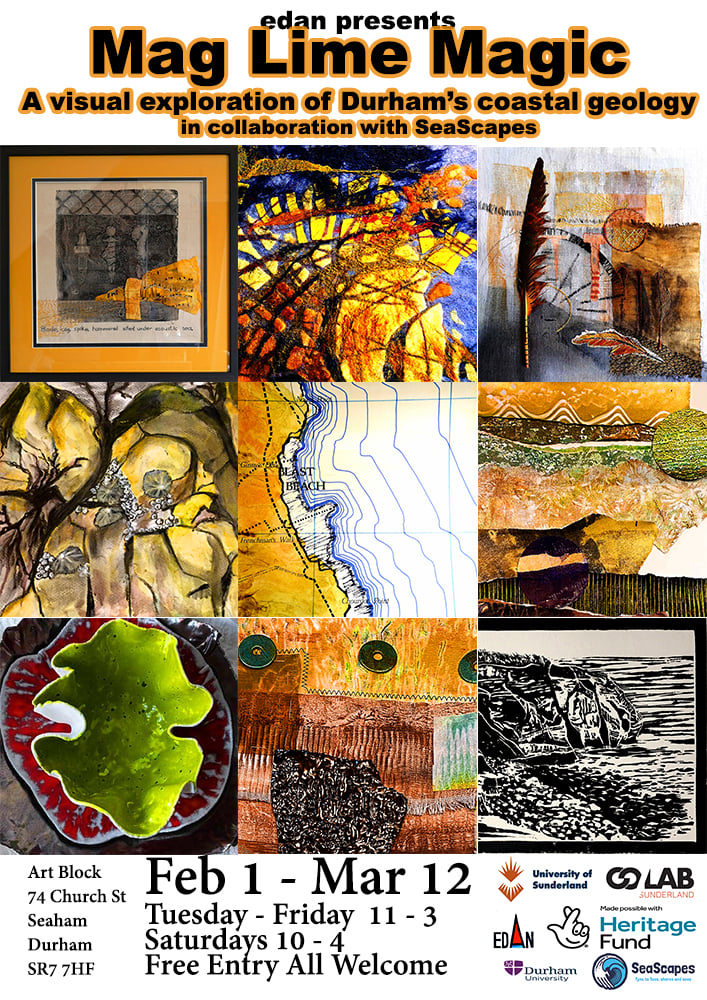 The Mag Lime Magic exhibition at East Durham Artist Network (edan) launches on the 1st February!
In collaboration with the SeaScapes 'Reading the Rocks' project and inspired by our breath-taking Magnesian Limestone coast and Seaham's glorious Blast Beach, edan's regional artists have been working away during the dark winter days in their studios.
The exhibition features stunning work in many media, everything from glass and ceramic to wood and acrylic, oils and collagraphs, watercolours and textiles.
The exhibition runs from Tuesday 1st February until Saturday 12th March. Opening times are Tuesdays – Fridays 11am – 3pm and Saturdays 10am – 4pm.
Admission is free and all are welcome to attend.
Event Details
Venue:
East Durham Artist Network
74 Church Street
Seaham
SR7 7HF
Time:
Tuesday - Friday 11am-3pm, Saturdays 10am -4pm
BOOK NOW