Family Whale and Dolphin Watch at South Shields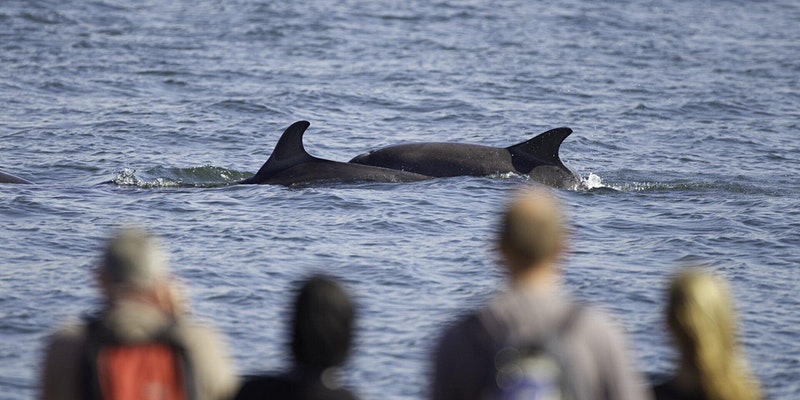 It's National Whale and Dolphin Watch week! Bring the family to South Shields to discover which marine mammals regularly visit our coast.
Come and join us to learn more about the amazing cetaceans (whales and dolphins) that regularly visit our coastline.
We will start with a short talk on the beach, then we will wander along the coastal path to find a good 'watching spot', where we may see some fins from if we're lucky!
The event will end with refreshments and craft activities on the beach.
BOOKING ESSENTIAL.
Please note, all children must be accompanied by an adult. This event involves a short walk, followed by sitting and watching with binoculars for a period of time, so it may not be suitable for young children.
This event is free of charge, so all you need to take part are a pair of binoculars, weather appropriate clothes and comfortable footwear! We will also bring some binoculars available for you to borrow if you don't have any.
The Trow Quarry car park is Pay and Display.
If there are poor weather conditions, the event will be cancelled.
Event Details
Venue:
Trow Quarry Car Park
South Shields
NE33 2JH
BOOK NOW