Queer Shores and Seas – Exhibition Wrap Party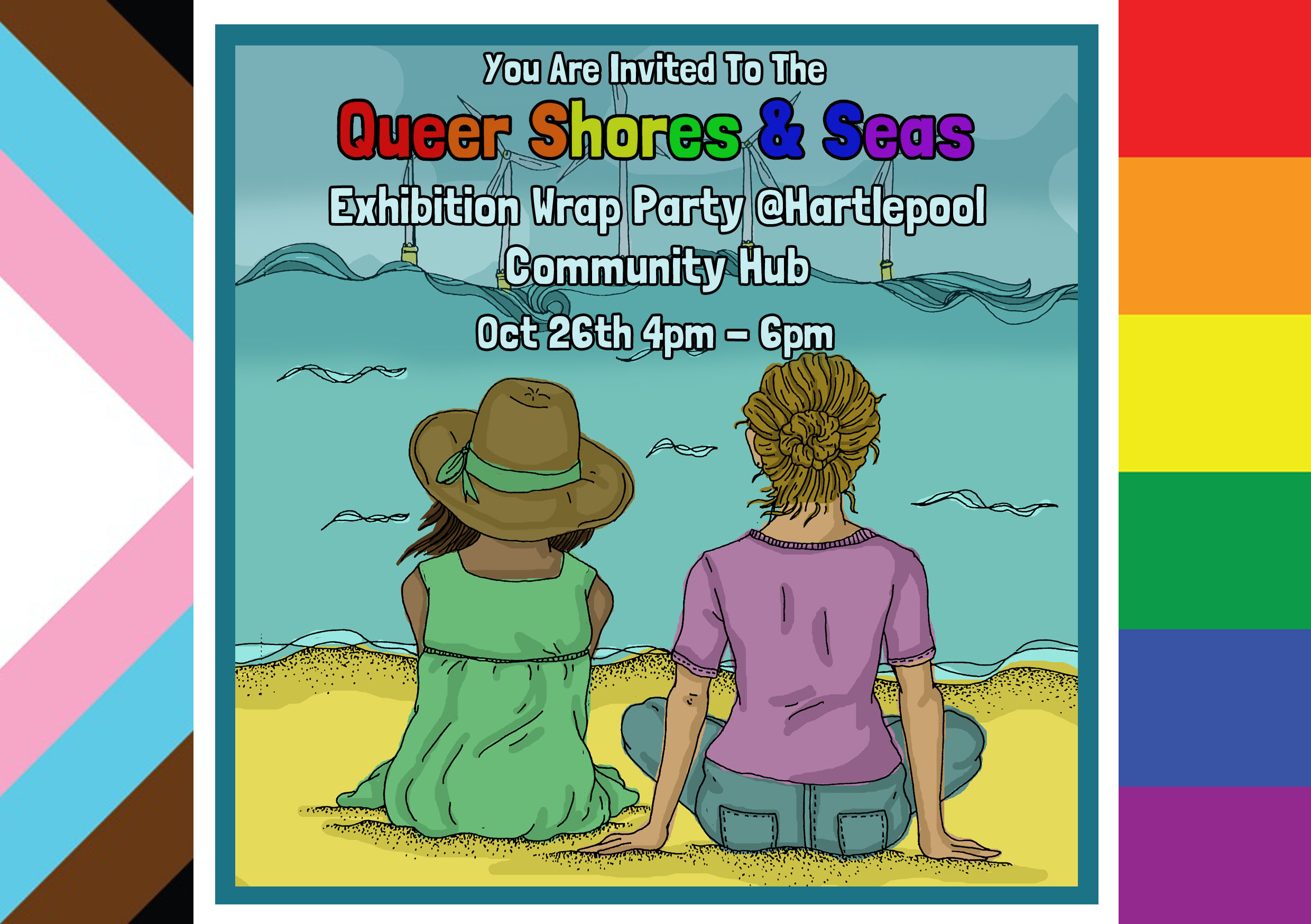 Come along to Hartlepool Community Hub on Wednesday 26th October as we host an exhibition wrap party to celebrate and draw the Queer Shores and Seas exhibition to a close.
The party will be from 4pm – 6pm and is an opportunity to chat with the artist, Lizzie Lovejoy, enjoy some of the work that's emerged from the project and pick up a copy of the Queer Shores and Seas zine.
Queer Shores and Seas is curated by Suzy O'Hara from Sunderland University for Seascapes, in partnership with Curious Arts and Living History North East.
Event Details
Venue:
Hartlepool Community Hub
124 York Road,
Hartlepool
TS26 9DE