Butterfly and Moth Survey Training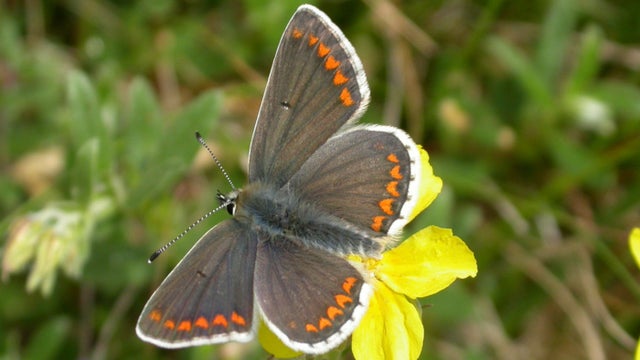 Are you passionate about coastal wildlife?
We're looking for volunteers that can help us learn more about the butterfly and moth species living along the East Durham coast. The coastal clifftops and meadows are home to an array of invertebrate species, including the rare Durham Argus Butterfly – a rare subspecies of the Northern Brown Argus butterfly.
In collaboration with the 'Our Coast, Our Wildlife' project being run by the National Trust, we're hosting two training days to learn more about butterfly and moth identification and how to survey and record local populations living along the coast.
Increased understanding of populations will help the National Trust Rangers to conserve and protect local habitat sites so that butterflies and moths can thrive.
The day will consist of a short indoor introduction to different butterfly and moth species, with some basic training on survey and recording techniques. The rest of the day will be spent outside putting our newly honed skills into practice.
This activity is funded by the National Lottery Heritage Fund and is free to attend.
Please wear weather appropriate clothing and footwear for outdoor activities. All equipment will be provided.
Event Details
Venue:
White Lea Farm
Easington Colliery
Peterlee
SR8 3UX
BOOK NOW