Blue Futures Gathering – 29th November 2023, The Word, South Shields.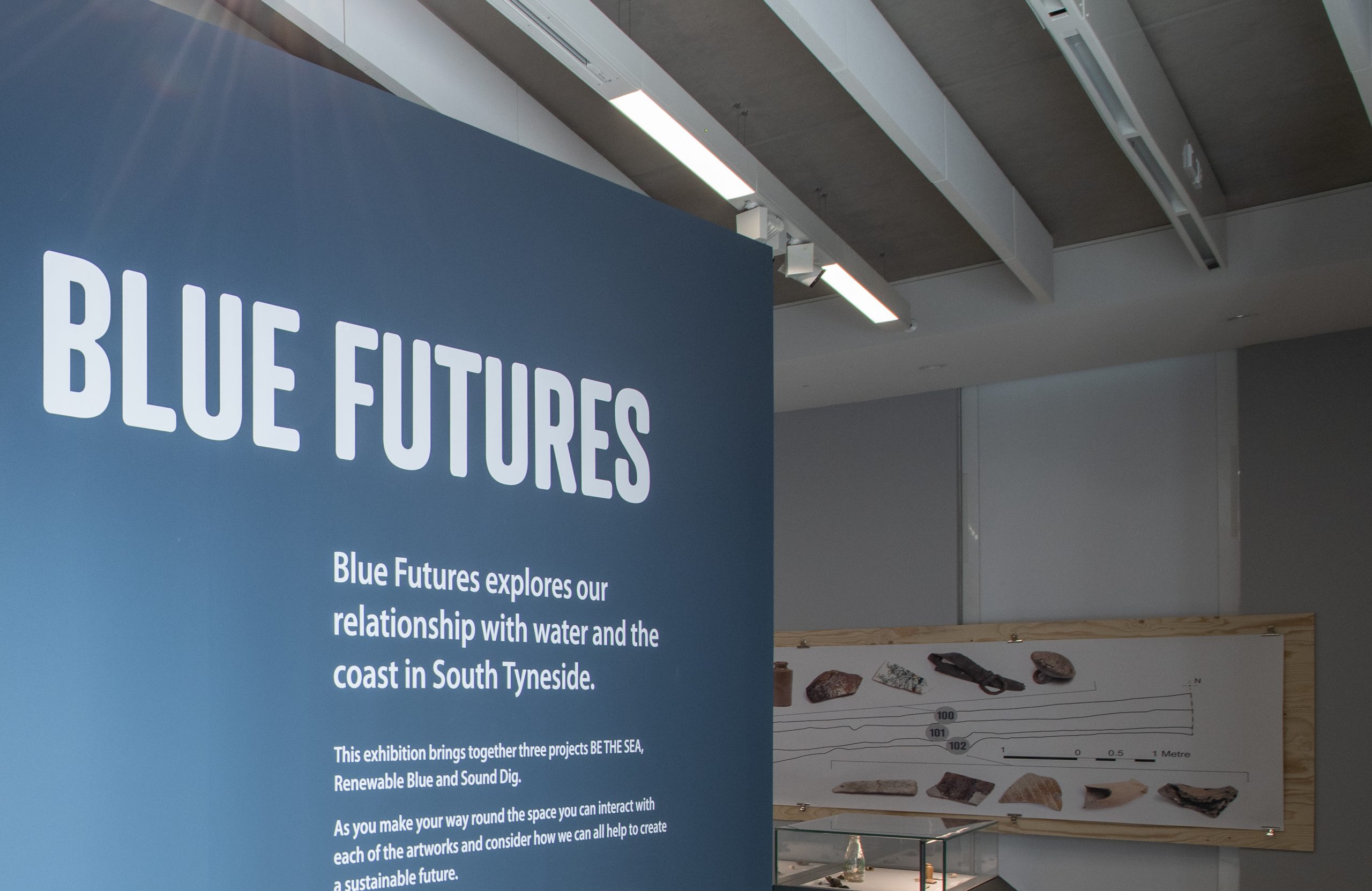 Join us for the Blue Futures Gathering, part of SeaScapes CoLab.
This in-person and free event will be a gathering of diverse perspectives and experiences to share environmentally-conscious creative practices that deepen understanding of our relationship with our natural world. We hope to examine the inherent value systems, shifting roles and developing working practices and protocols that foreground care and equity with water and the sea through art-making and curatorship. In doing so, we hope to collectively question how we can co-develop common values and sustainable ways to live with our blue environments. Curated by Dr Suzy O'Hara, University of Sunderland, the event forms part of the Blue Futures exhibition at The Word (20 July – 1 December 2023).
A lunch buffet and non-alcoholic drinks will be provided for attendees throughout the day and we will have presentations from regional, national and international curators, artists and thinkers.
Full line up coming soon.
We would like to thank our partners South Tyneside Council, the SeaScapes marine heritage and conservation partnership that aims to better-connect communities with the ocean. We are grateful to our supporters, Stronger Shores, a North East regional project that will learn how marine habitats such as seagrass, native oysters, and kelp can act as natural buffers to protect coastlines and communities from the increasing impact of climate change. We are grateful to our funders the National Heritage Lottery Fund.
We look forward to seeing you all there!
Please go to the Eventbrite Link for more details.
Event Details
Venue:
The Word, National Centre for the Written Word
Market Place South Shields
NE33 1JF
BOOK NOW