BE THE SEA – Embodying Sound workshops at Souter Lighthouse 22 May and 5 June 2023, 10-3pm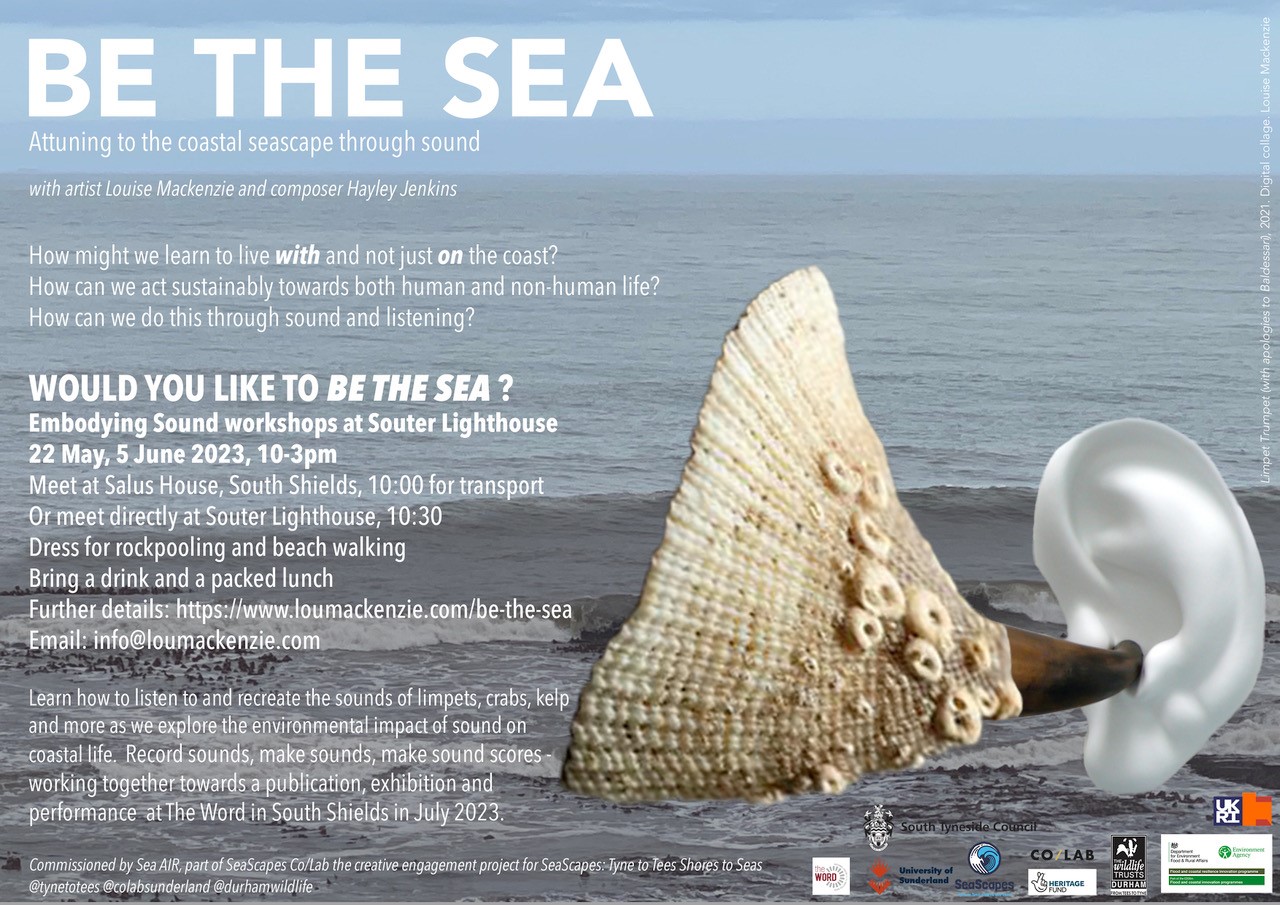 Attuning the coastal seascape through sound.
At these workshops, we will learn how to 'be the sea' through listening to – and embodying – the sounds of coastal life, such as crabs, limpets, anemones and even kelp, using our voices, ears, hydrophones and microphones. We will work on how we can create sounds, and scores for making sounds, that will form part of the central composition for our exhibition at The Word in South Shields this coming July.
Event Details
Venue:
We will be meeting at Salus House, 33 Mile End Rd, South Shields NE33 1TA at 10am for transport Or meet directly at Souter Lighthouse at 10:30 am. If you are interested and would like to join please email: info@loumackenzie.com
Dress for rockpooling and beach walking. Bring a drink and packed lunch.
BOOK NOW