Ambulation: A sound walk – CANCELLED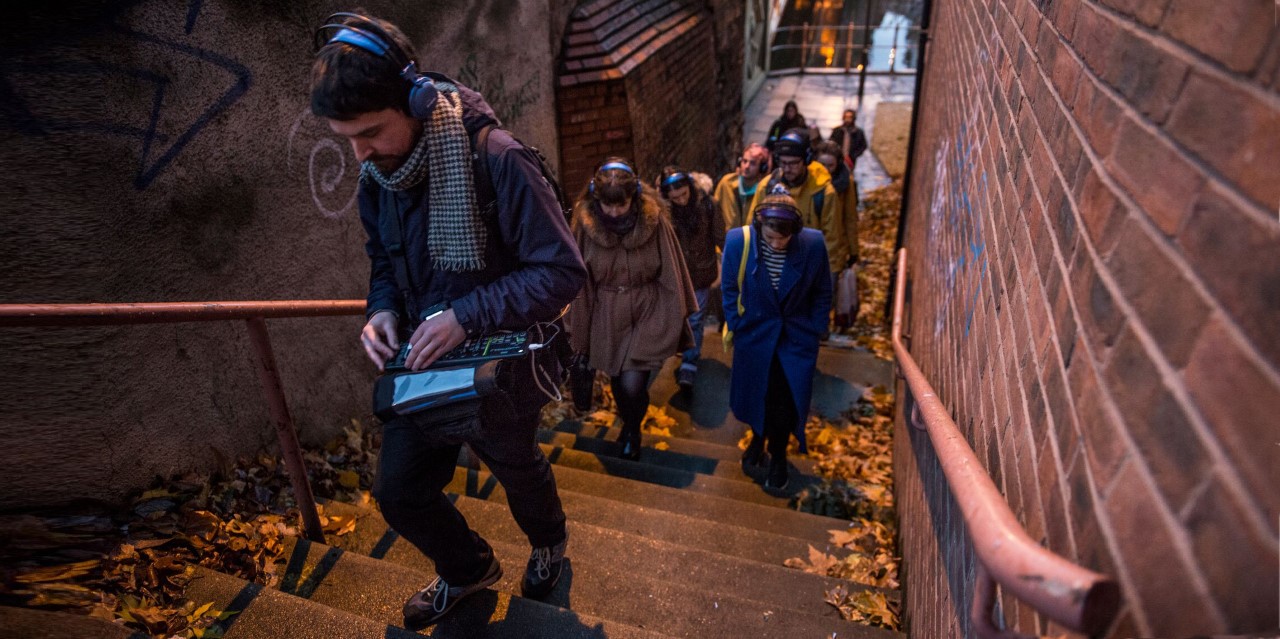 IMPORTANT: This event will not take place. 
Sunday 12th February 1.00 – 4.00 p.m.
Unfortunately we have to cancel our upcoming event Ambulation: A sound walk with artists Tim Shaw and Rob Smith as our lead artist Rob has tested positive for COVID-19. 
We apologise for any inconvenience caused and will be in touch with details of future Sound Mirrors activites once Rob is back in action.Thank you for your understanding. 
Join artists Tim Shaw and Rob Smith on a sound walk and explore the surrounding site of a World War 1 'sound mirror' in Clavering, Hartlepool. Sound Mirrors were developed as part of an early warning system for Zeppelins approaching from across the sea. During the walk you will explore the soundscapes of the area surrounding the Sound Mirror site through portable listening technologies and wireless headphones.
Ambulation uses listening technologies to capture sounds from the immediate environment, resulting in live field recording and performance.
Free but booking is essential via Eventbrite. Meeting point is The Gillen Arms, Unit 2, Clavering Road, Hartlepool, TS27 3QY
Event Details
Venue:
Meet at Gillen Arms, Clavering, TS27 3QY
BOOK NOW