Ambulation: A sound walk with artist Tim Shaw and Rob Smith Sat, 24 June 2023, 1pm – 4pm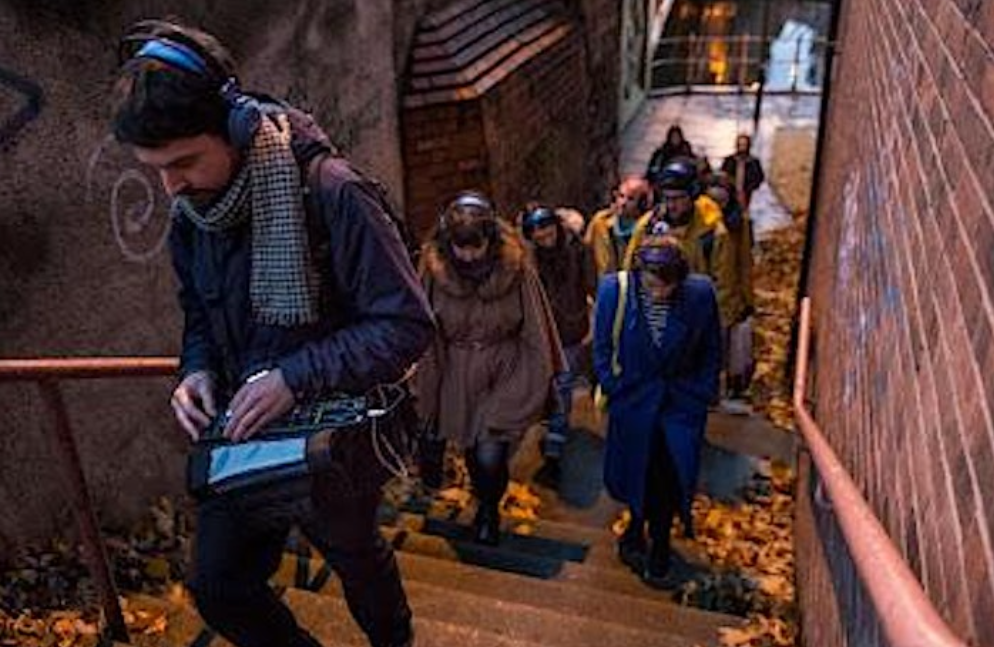 Join artists Tim Shaw and Rob Smith on a walk exploring the soundscapes of Hartlepool Headland through portable listening technologies and wireless headphones.
During this afternoon event starting at the Heugh Battery Museum you will be able to experience Tim Shaw's audio artwork Ambulation and engage with Rob Smith's newly commissioned digital artwork soundmirror. It is an opportunity to explore how these two artists use digital listening tools creatively in the field, and to think about how sound can help imagine new relationships with the places that we live.
This event begins at the Heugh Battery Museum, one of the sites of three live sound level monitors installed by Rob Smith as a part of his artwork soundmirror. This artwork has developed from a public engagement project looking at the sites of First World War Sound mirrors built along the North East coast to listen out for approaching Zeppelins. The online artwork invites people to make audio recordings using their mobile devices that are then digitally processed and used to create the sound track for an animated model of a soundmirror that is constantly affected by the changing sound levels.
Tim Shaw's artwork Ambulation is a walking performance that uses listening technologies to capture sounds from the immediate environment, recording acoustic sounds, hydrophonic signals and electromagnetic waves as he walks. He catches, repeats, processes and mixes these sounds using his own specially made, portable equipment. A group of people follow him, each wearing wireless headphones, witnessing a strange, live field recording performance.
Ambulation has been performed at 34 different festivals and events around the world.
Event Details
Venue:
The event begins at the Heugh Battery Museum, Moor Terrace, Hartlepool, TS24 0PS
The walk will last for around 2 hrs, and will cover a distance of around 1 mile. It will mostly be on hard surfaces, however we might encounter some sections of uneven ground or slippery surfaces and may go onto the beach if tides permit so please wear appropriate footwear.
All wireless headphones and required technology will be provided to experience Ambulation – no need to bring anything – but if you have a smartphone then this will enable you to access Rob's soundmirror artwork.
There will be an opportunity for a cup of tea after the walk at Heugh Battery Museum Cafe where we can continue our conversations and talk to the artists about their projects.
BOOK NOW