Can you spare a few hours to help the Little Terns?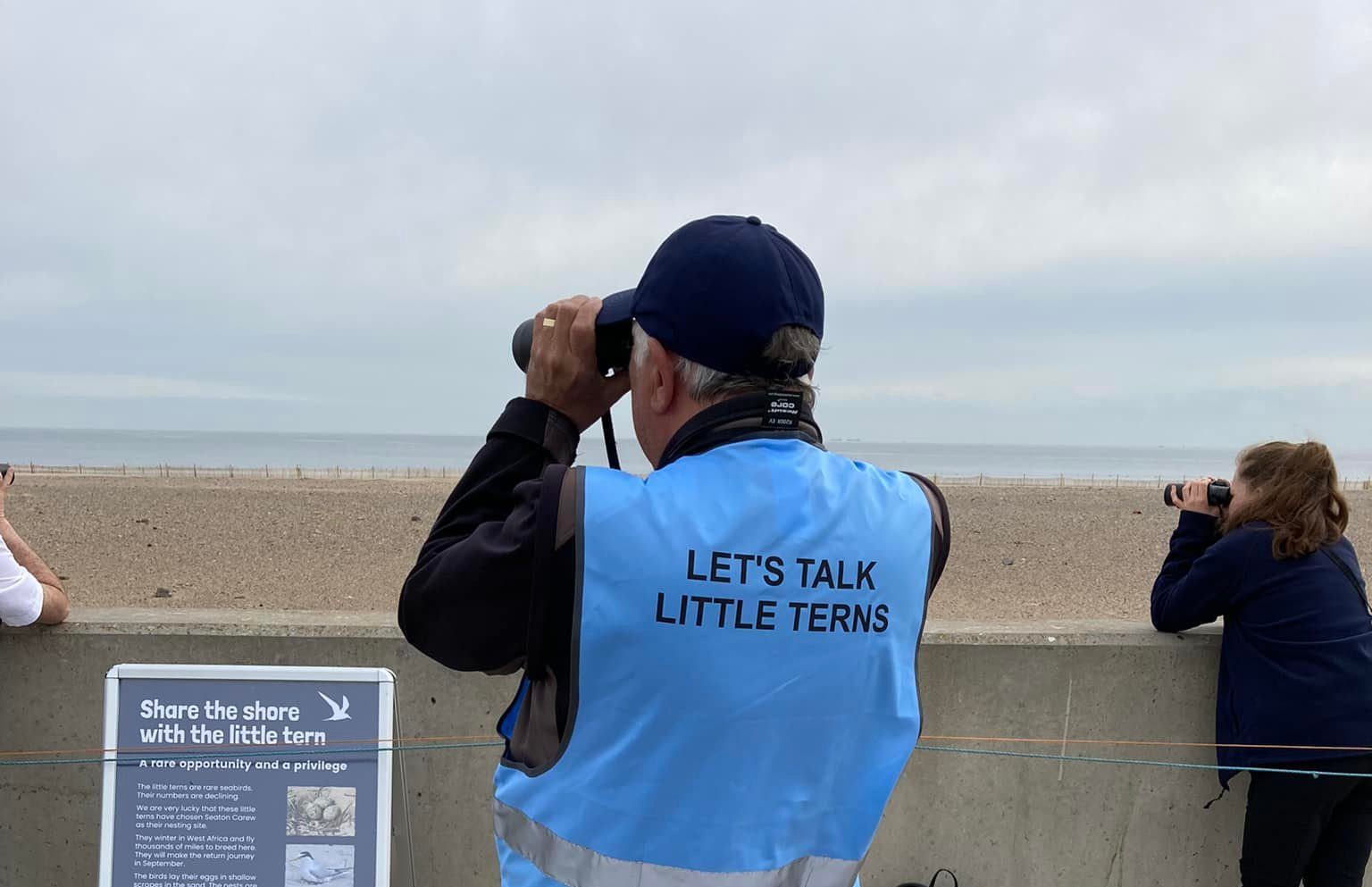 We are looking for individuals to join the Volunteer Little Terns Warden team at Durham Wildlife Trust. No previous experience is required, just a willingness to learn how to monitor and protect the Little Tern and other coastal birds. Volunteer opportunities are available weekdays, evenings and weekends and full training will be provided.
This is a great opportunity to find out what life is really like in an active Tern colony and follow the day to day lives of these rare seabirds. Be the first to spot the first egg, or the first to watch the first newly hatched chick feed from its parent birds. Hold your breath when they take their first flight.
Little Terns are a summer visitor to UK shores. Arriving in April and May, and weighing the same as a tennis ball, the Little Terns migrate each year from West Africa to suitable breeding beaches around the UK. We are incredibly fortunate that this rare coastal bird has decided to make some of our local beaches their home, and for the past few years they have nested at Seaton Carew beach and Crimdon beach.
Little Terns make their nests on shingle beaches and lay their eggs directly into small and shallow scrapes between the sand and shingle. Due to the busy nature of our beaches, the Terns struggle to find a safe place to nest and their nest sites need protecting from disturbance if they are to breed successfully at Seaton Carew this summer.
If you are interested in volunteering, please contact Mandy from Durham Wildlife Trust on: abell@durhamwt.co.uk