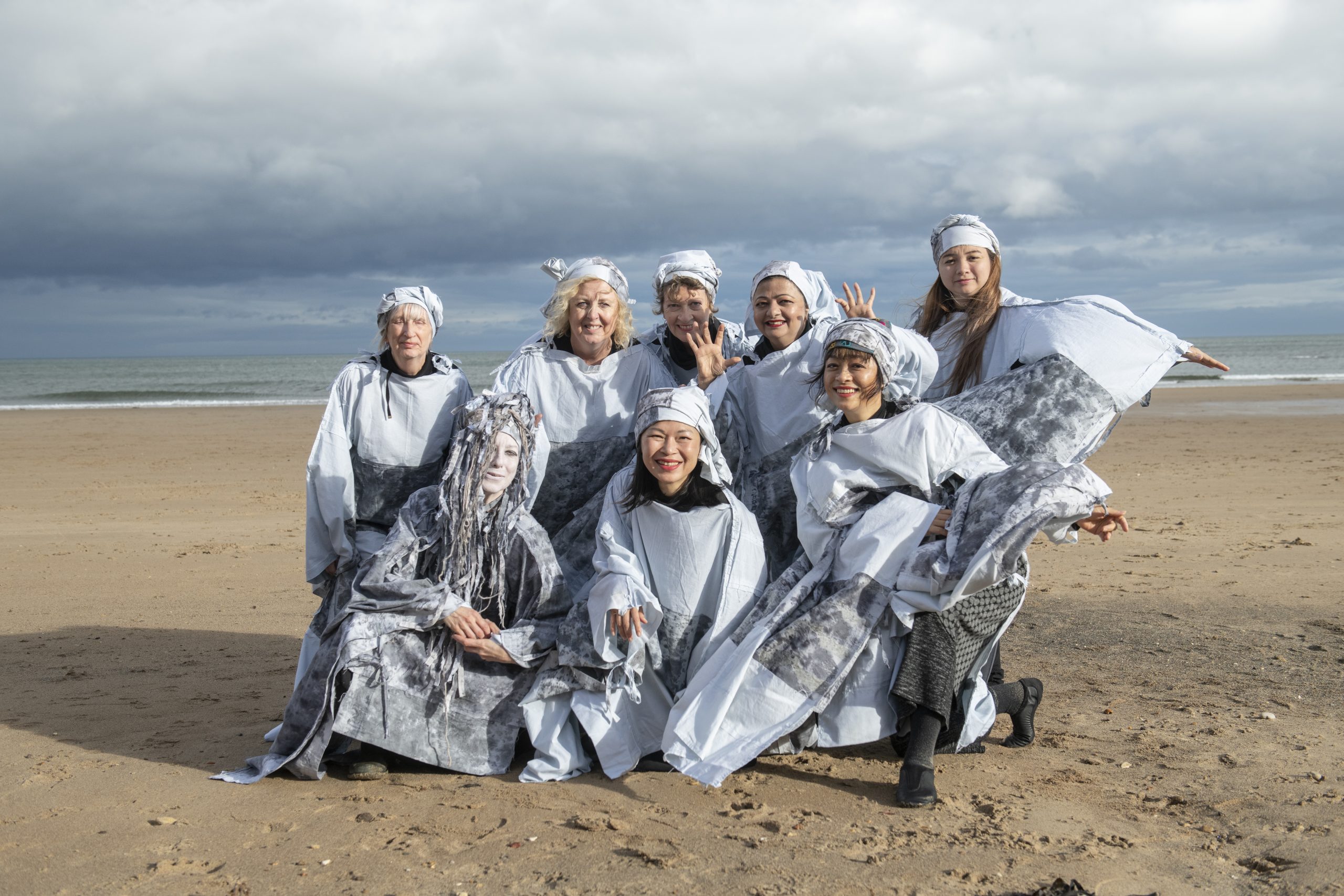 Blue Wave is a collaboration between Constance Humphries, SeaScapes Co/Lab Artist-in-Residence, Naomi Austin, lecturer at Sunderland University and Sarah Campbel BlueScapes Office at the National Trust.
Blue Wave uses dance to enable a sense of belonging and self-discovery between migrant communities and our coastal heritage and environment.
The project helped open a conversation between female members of  
Friends of the Drop In for Asylum Seekers and Refugees in Sunderland and  friends of Sangini, a Black and minority ethnic (BME) led, multicultural women's arts organisation based in South Shields.
During the weekly dance sessions the women and their children engaged in dance sessions both in Roker Church and on Roker beach. They responded to their coastline through the production of a reflective, visual diary and the creation and dying of their costume with natural food dyes.
On 27 October 2021, seven female participants wore the costumes they had created and performed an improvised community dance entitled Blue Wave on Roker beach with lead dancer Constance Humphries.