Sharing our Beaches with Birds and Dogs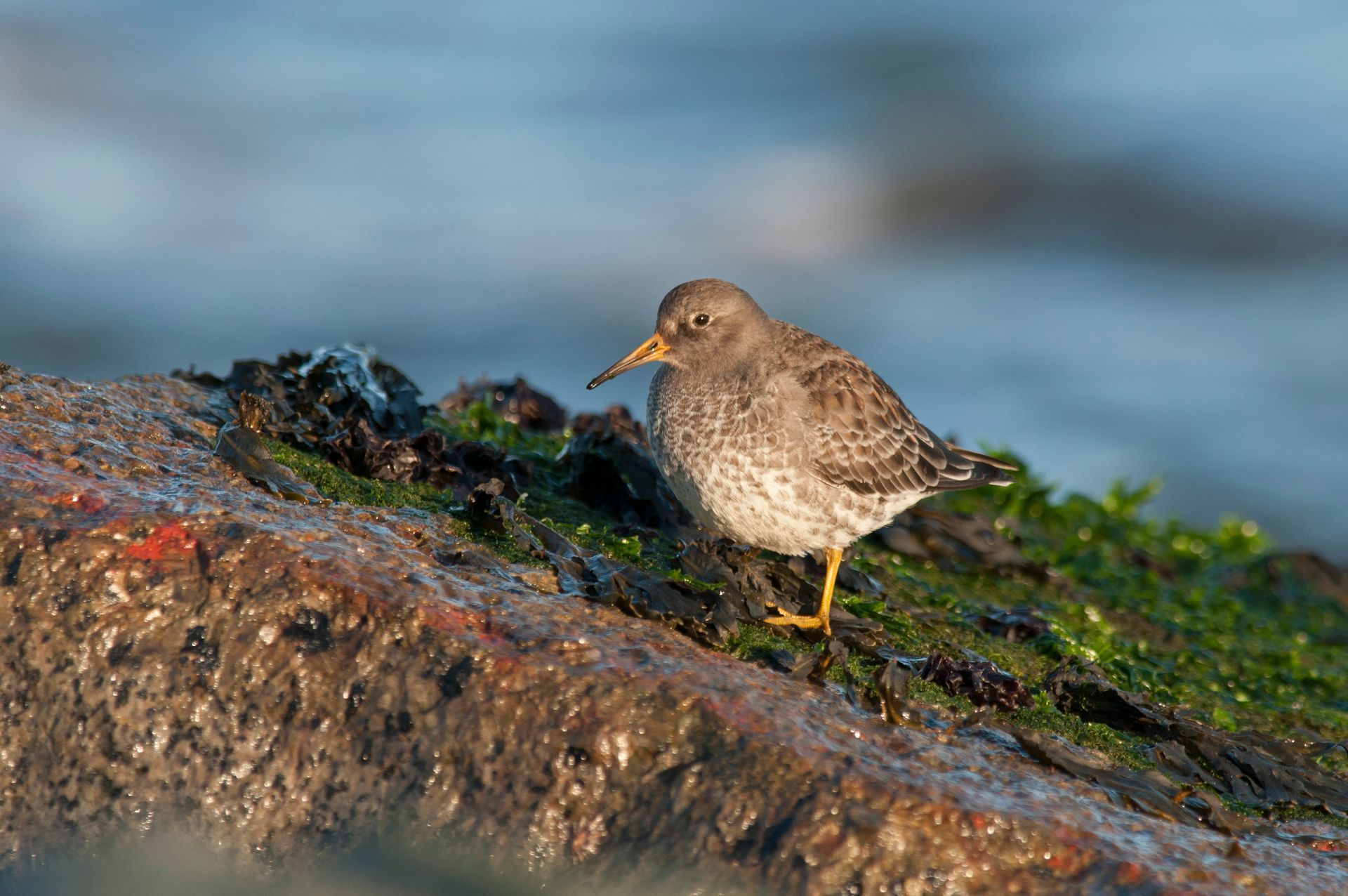 With January being national 'Dog Walking Month' and many of us making New Year resolutions to lead a more active outdoor lifestyle, the beach is often seen as a perfect place to take your four legged friend.
But did you know that much of our coastline has special status as a protected area because of its national importance for birds, flora and fauna? This means that us humans need to be extra careful and respectful when visiting the beach at certain times of the year.
The winter is especially important for migratory birds such as the Purple Sandpiper, a hardy wading bird that visits our shores from its Scandinavian and Arctic home. They can be found on rocky shorelines at the water's edge with their feathered friend the Turnstone, busily foraging for food amongst the seaweed and stones.
We can help the Purple Sandpiper and the Turnstone by giving them the space they need to feed and build up their energy stores for their long journey back north in the spring.
Dogs especially can scare the birds, causing them to spend precious energy flying away from their food source.
When enjoying your winter walk on the beach (with or without a dog) please remember to stay at least 40m away from shore birds and keep your dogs on a lead where the birds are feeding.
That way our coast remains special for all visitors, both human and non-human.
(Photo credit and copyright: Dawn Monrose. Image of a Purple Sandpiper provided by Durham Wildlife Trust, a SeaScapes partner)