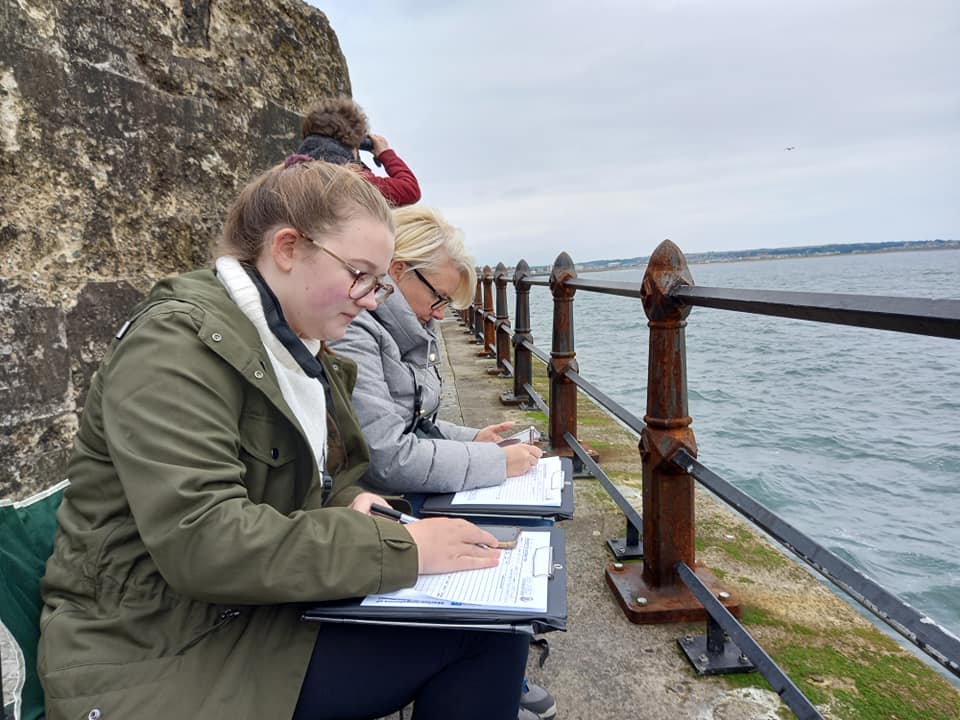 Our SeaWatch Observers met Dee, our Intertidal Interactive Officer from Durham Wildlife Trust, for group survey training and were treated to a fantastic display of 15 Bottlenose dolphins surfacing and feeding just a few meters away.
Thank you to Martin Kitching (NE Regional Coordinator for SeaWatch Foundation/North East Cetacean Project) for joining us and sharing some amazing photos which can be seen on our facebook page.
If you are interested in future training, please contact us via the contact page.