Getting ready for the little terns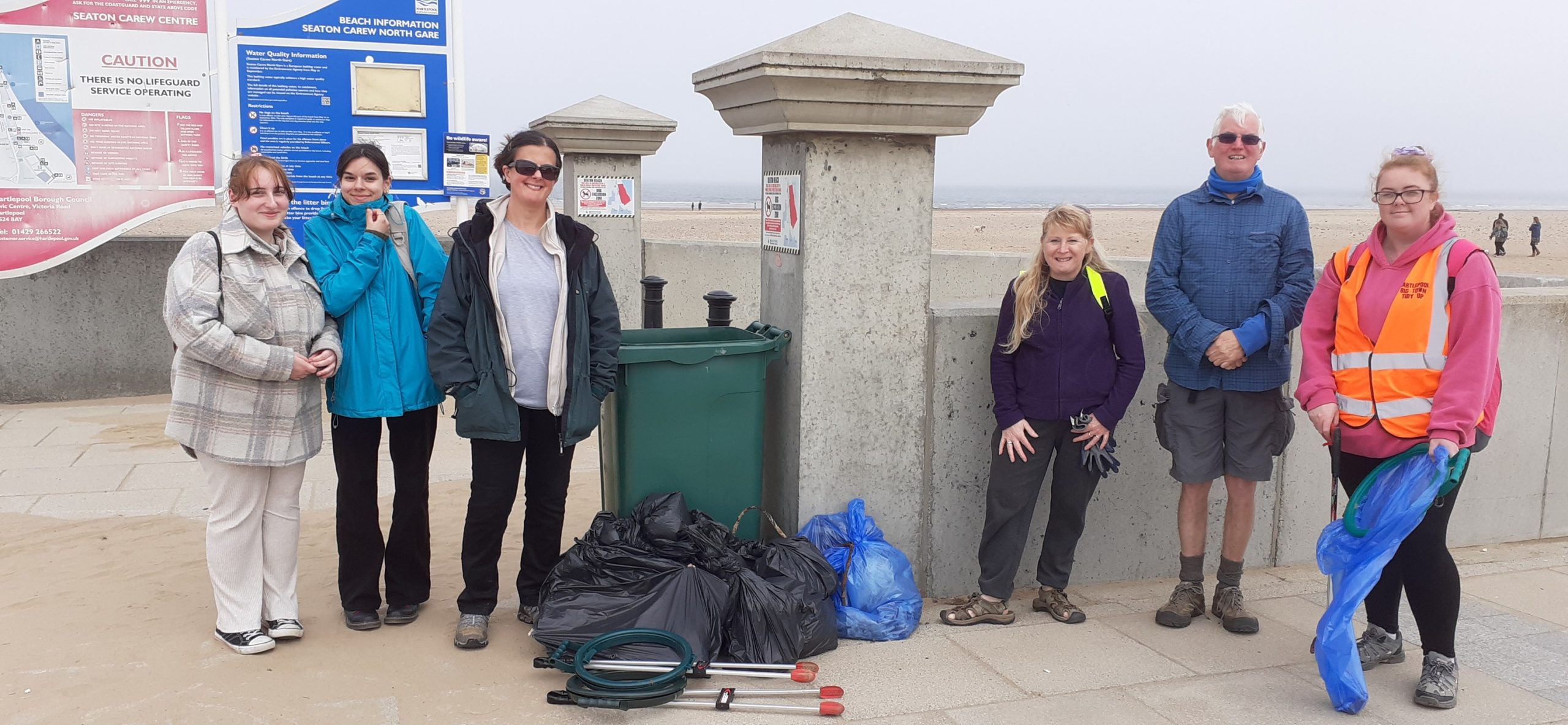 This week we started getting the beach ready for the return of the little terns at Seaton Carew.
It was great to be working with Stephanie from Hartlepool Big Town Tidy Up and a lovely group of volunteers. We managed to collect 8 bags of rubbish from the beach – just in time for the Little Terns arriving.
If you are out and about at Seaton Carew beach next week you will see the fencing being put up around the nesting site to make it as safe as possible for our returning visitors. They will have flown thousands of miles from West Africa to breed on this beach, where they take advantage of the shingle and stones to camouflage their eggs.
If you are lucky to see the little terns, please give them space by keeping at least 40 to 50m away, and keep your dog on a lead.