Angling Scheme for Fishing Line Recycling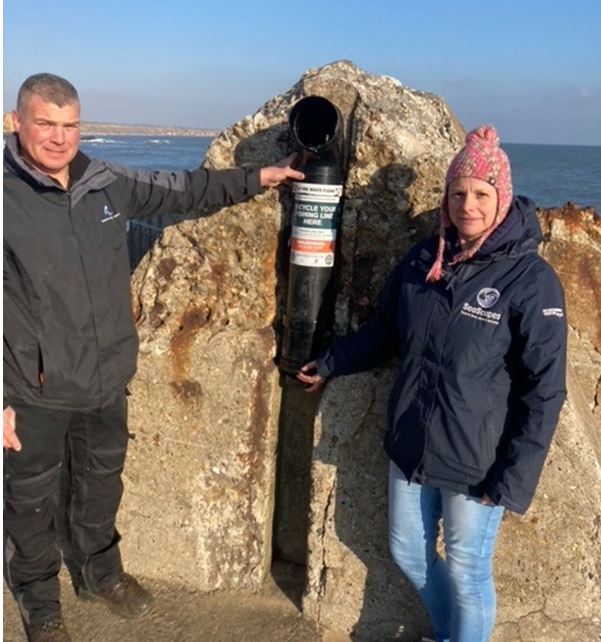 DID YOU KNOW – the amount of line UK anglers send to landfill or incineration every year would reach to the moon and back 1.5 times!
As part of our Beach Care project we have been working with Seaham Sea Angling Club and Seaham Harbour Marina to install pipe bins next to the pier for anglers to put their discarded fishing line in. Once full, the bin will be emptied and sent away to be recycled!
This is part of a fantastic national scheme led by the Anglers National Line Recycling Scheme Look out for the bin at Seaham Marina and don't forgot it's for fishing line only. We'll install more if this proves successful.