Operation Seabird – Protecting Marine Wildlife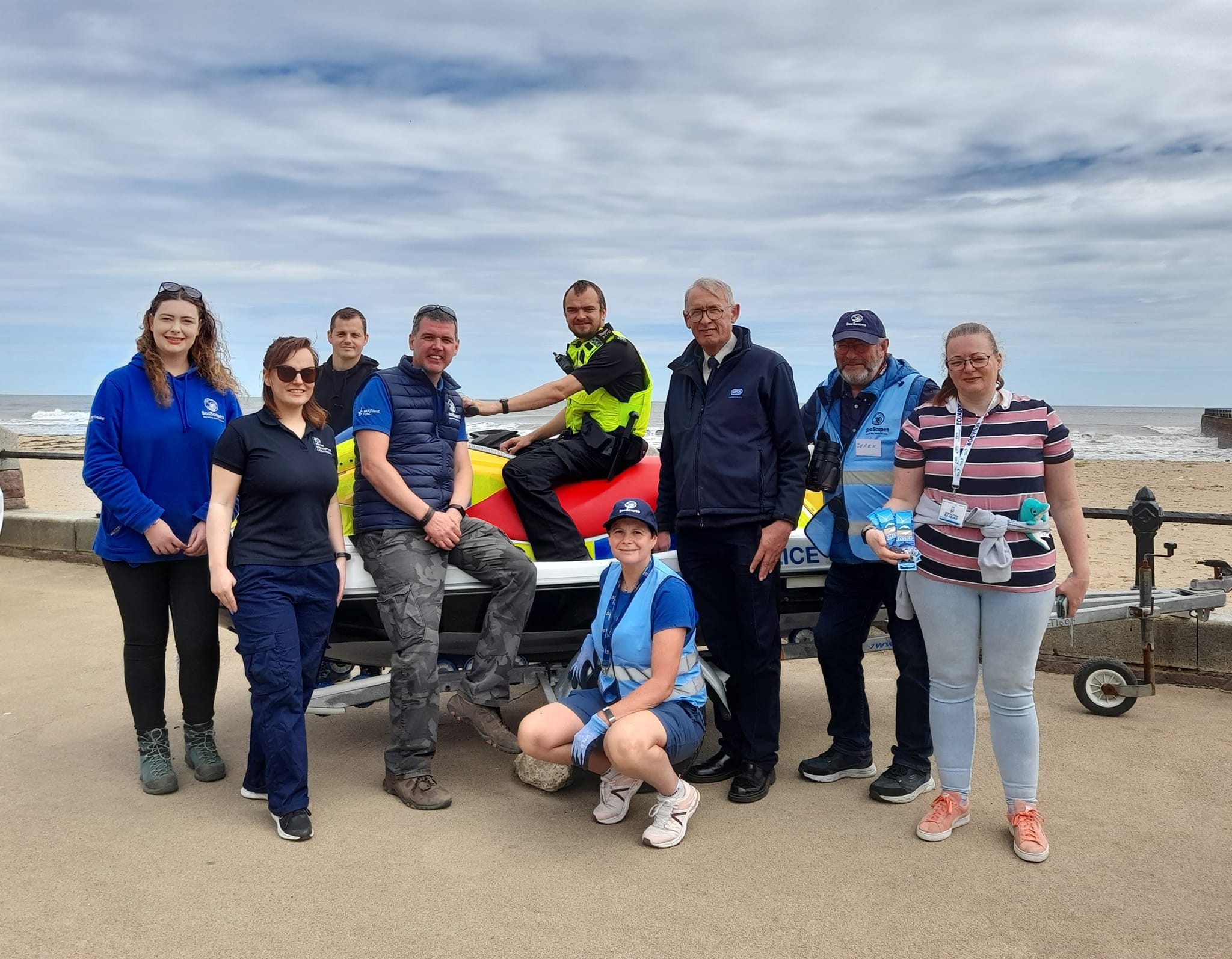 The SeaScapes Team and partners held one of the first Operation Seabird Action Days at Roker, Sunderland on the 9th of August 2023.
Operation Seabird is a national initiative that was set up by the RSPCA and the Police due to an increase in reports of marine wildlife disturbance. Marine wildlife is protected by the Wildlife and Countryside Act 1981 and it is an offence to disturb certain species. Most disturbance is unintentional and can be due to an eagerness to admire some of the amazing mammals that live and travel along our coastline. However, when you disturb and animal it can have a negative impact on their health, foraging, resting and socialising behaviour.
Explain and Educate
The aim of Operation Seabird is to raise awareness and to teach people how to responsibly watch marine wildlife and protect local habitats. Partner organisation come together and visit local wildlife hotspot to discuss how people can enjoy their activities in a way that does not cause a disturbance or injure local wildlife.
Roker Dolphins
At Roker there has been concerns raised that paddlers boarders, swimmers, boaters, and Kayakers have been waiting in groups for the Bottlenose dolphins to enter between the piers. For a dolphin seeing a row of very quiet board / boat size shapes in the water can appear as a stealthy predator. This will cause the dolphins to turn away and miss out on an important foraging opportunity. It is also important to remember that Dolphins are big powerful marine mammals that could seriously injure a person and when you leave the mouth of the pier you are now entering stronger currents and rougher sea conditions.
Action Day
Northumbria Police, RSPCA and SeaScapes got together and reached out to local partner organisation to help set up an Action Day. We had a great turn out and it was great to speak with local business and the public about local wildlife and water safety. We plan to hold similar events and would like to say a big thankyou to all the organisations who came together to support Operation Seabird.
Partner Organisations
Northumbria Police, RSPCA, Humberside Police, Tyne and Wear Fire and Rescue Service, Durham Wildlife Trust, BDMLR, Stronger Shores, North-eastern IFCA, RLSC, Sunderland RNLI, BlueScapes (National Trust), Little Terns Warden (Crimdon), Sunderland Coast Project, Environment Agency.