Ocean Action Conference 2023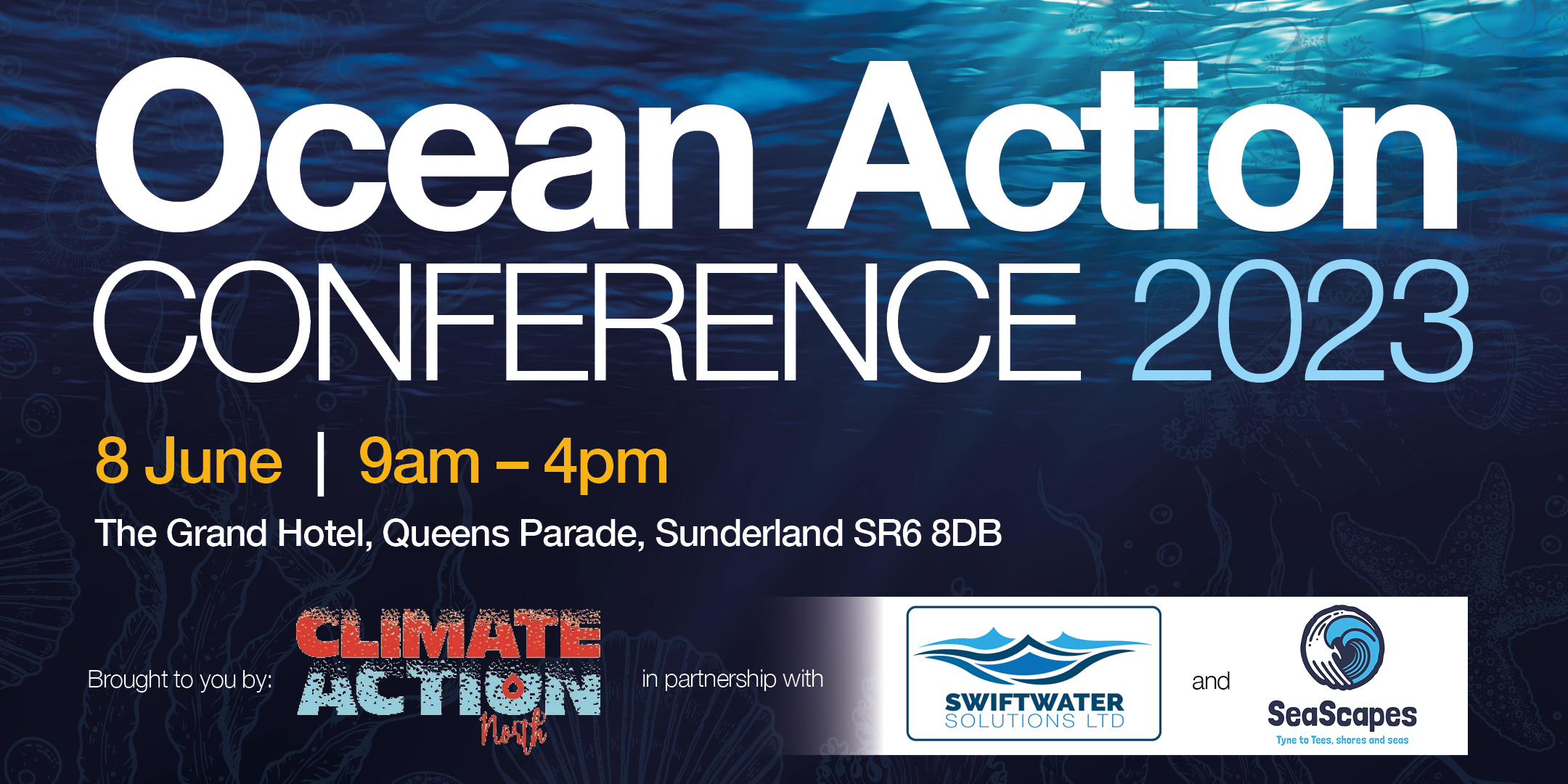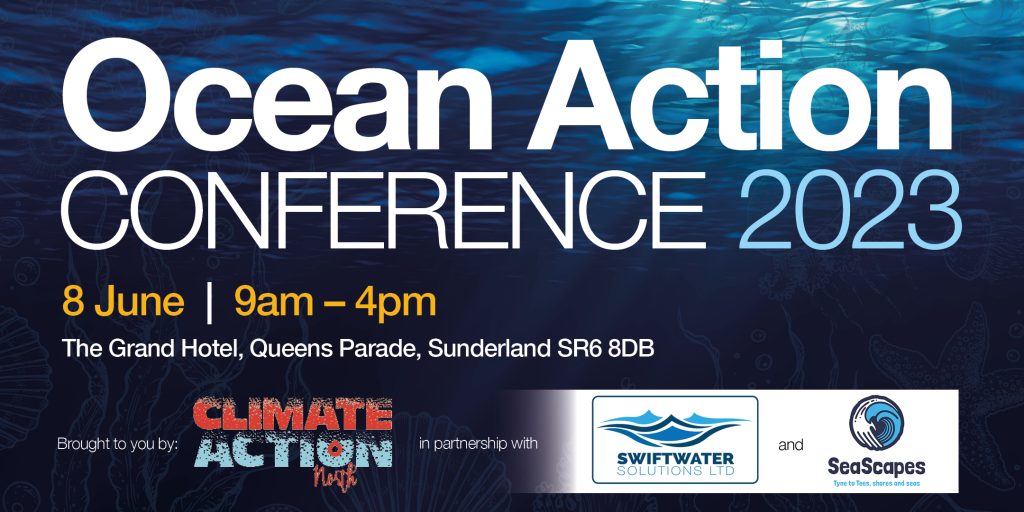 This one-day Ocean Action Conference organised by community interest company Climate Action North, in partnership with marine safety specialist Swiftwater Solutions and leading coastal project Explore Seascapes, will take place at The Grand Hotel on Seaburn seafront in Sunderland.
It will bring together experts, businesses, ocean practitioners, and marine biologists to discuss the challenges faced in rewilding the seas and will highlight and showcase positive projects and ocean action happening across the UK.
In addition to updates from the Marine Conservation Society and Rewilding Britain, the conference will showcase high profile seagrass work from Project Seagrass, Wildlife Trust projects Solent Seagrass and Spurn Point as well as local updates from the Oysters and Estuaries projects from Groundwork NE & Cumbria, the newly formed South Tyneside Council's Stronger Shores project, and local seagrass restoration projects from Tees Rivers Trust.
Sharon Lashley, Managing Director of Climate Action North, said: "We're delighted to be hosting this conference in Sunderland and on our home patch. The north east of England has such a diverse and wonderful heritage coastline with lots of interesting restoration opportunities. We're excited to be bringing together lots of ocean, rewilding, and marine experts together in one room on World Oceans Day where we will share stories and best practice and, most importantly, work together on collaborative, meaningful, and impactful ocean action going forward." Dr Richard Lilley, Co-founder of Project Seagrass, said: "Most recent estimates suggest that we've lost 30% of the world's seagrass since scientists first started monitoring seagrass coverage back in 1879. Since 2013 Project Seagrass has been committed to reversing that trend, working to conserve seagrass to ensure that the benefits they provide communities are sustained now and for the future. "This Ocean Action conference will help us to showcase our work and secure further working opportunities. By bridging community, research, and ocean action, we can secure a future for seagrass and ocean recovery. "As well as featuring speakers, the conference will host a #OceanAction marketplace with many local charities and small businesses in attendance including the Wildlife Trusts, WWT Wetlands Trust, North East Animals Asia, North Sea Rejects, Groundwork NE & Cumbria, and many more.
Find out more about the conference and book a place. The United Nations marks World Oceans Day each year on 8 June through an annual event coordinated by the Division for Ocean Affairs and the Law of the Sea (Office of Legal Affairs). Visit the official website. 2023 is also Year of the Coast. It celebrates England's breath-taking coastline and a year-long programme of events around the whole of the country's coastline, from major festivals to local food markets, arts trails and water sports.
Our actions now will make a difference to tomorrow. The time for talking is over, today we need to act – join us!