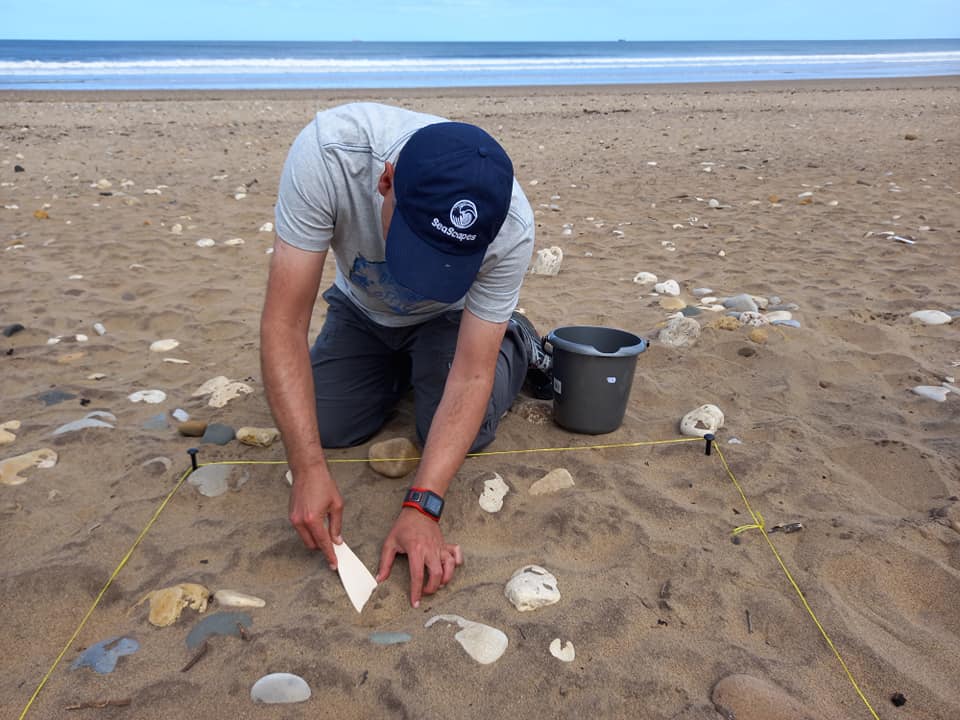 Some of our Volunteer Beach Clean Leaders along with Vicky and Dee from the SeaScapes team spent an afternoon on Crimdon Beach with Matt from Marine Conservation Society learning to record microplastics on our beaches as part of the #bigmicroplasticsurvey.
After learning about different types of micro- and meso-plastics we hit the beach to practice some simple survey skills.
In total, we found 4 pieces of microplastic: 2 nurdles, a polystyrene ball and a piece of mesoplastic.
Microplastics have a huge impact on marine wildlife and most species will ingest plastic as they feed. Surveying will help to identify the types and amounts of microplastics along the Tyne to Tees shore, and remove them from the beach.