Getting hands on at Roker Battery.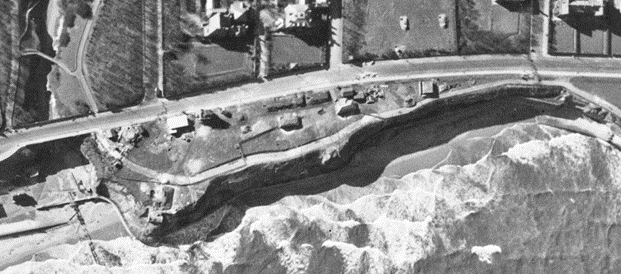 Tees Archaeology, in collaboration with SeaScapes, are digging deeper into the significant role that the North-East coast played in strategic UK sea defences during war time and the story of the gun batteries at Roker is an important part of this story.
Cliffe Park is now a pleasant grassed area on the cliffs at Roker. However it was an area used intensively by the military for many centuries in order to protect the approaches to the mouth of the River Wear and Sunderland harbour. Some evidence of this survives in the two circular seating areas which were Second World War gun batteries.
The first known instance of a gun battery at Roker was in 1759 when six guns were placed here. There were three 64 pounder rifled muzzle loading guns at Roker in 1894, although these had been removed by 1905 and it was not until 1917 that guns were installed again. In the Second World War two 6 inch guns were mounted in the area now used for seating.
We want to work with local people from Roker and Sunderland to carry out a community archaeological excavation/dig of the site so that we can begin to understand the development of the defences in the area better.
We are hoping to carry out two weeks of excavation at the battery site in Cliffe Park from June 20th and are keen to involve as many local people as possible. If you are interested in the story of the Roker gun batteries and/or would like to get involved in an archaeological excavation we'd love to hear from you!
Please contact Vicky, SeaScapes Access and Volunteer Officer on info@exploreseascapes.co.uk
(image: Roker gun battery in 1941)