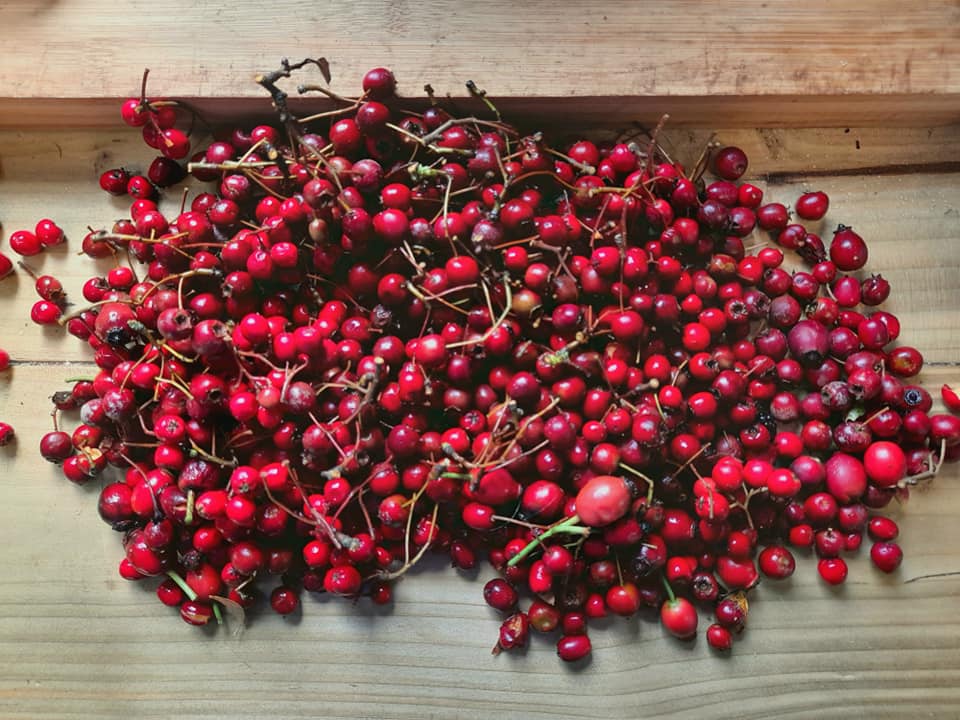 The drizzle didn't dampen spirits when a few of us met with the Rangers from Durham Coast & Countryside – National Trust at White Lea Farm at Easington Colliery. We walked and talked and gathered tree seeds; Hawthorn, Rose Hips, Blackthorn and Elderberry seeds were gathered.
The Rangers will dry and dehusk the seeds, in preparation for overwintering. In Spring the seeds will be planted out to grow. It will take two years before the saplings are ready to be planted out, but they'll be used to create hedgerows and woodland corridors along the coastline to increase biodiversity so the area can reach a higher nature status.
They will also help reduce erosion and our carbon footprint.