Clavering Sound Mirror Archaeology Dig.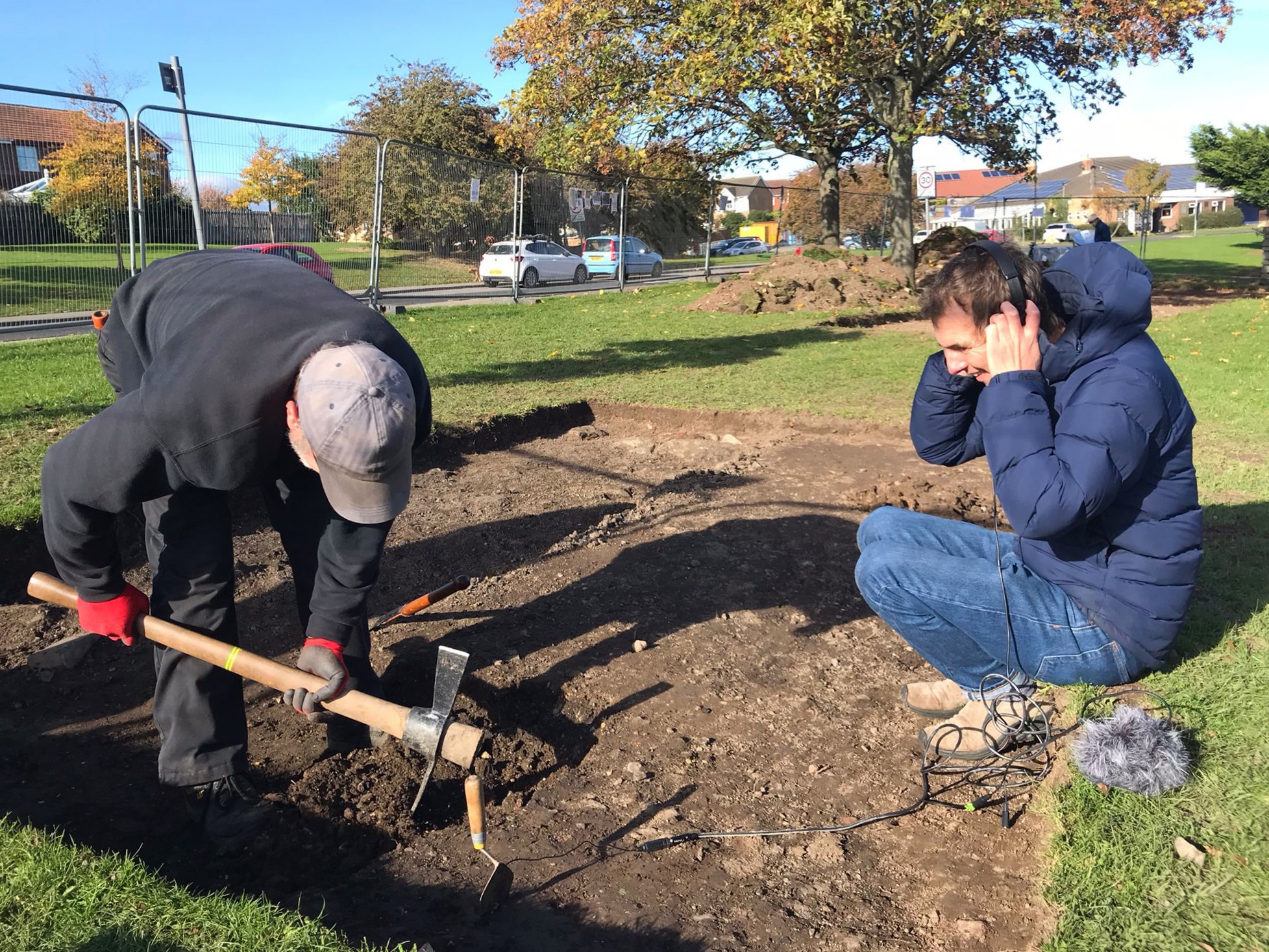 It's day three of the Clavering Sound Mirror Archaeology excavation in Hartlepool today!
We're absolutely loving listening to your stories and memories of Clavering and of the sound mirror before it was knocked down in the early 1970s.
Yesterday was a busy day. We enjoyed impromptu visits from lots of local school children, as well as a visit from regional members of The Battlefield Trust.
Rob Smith, Sound Artist was also on site with some models that replicated how the sound mirror would have worked. It was fun experimenting with and listening to the amplification of local sounds such as bird song, cars and buses (which sounded similar to how the Zeppelins would have sounded) as well as the heightened crinkly-crunching scraping sounds from busy archaeology trowels.
We're on site until the end of Friday so pop by to say hi if you're in the area.