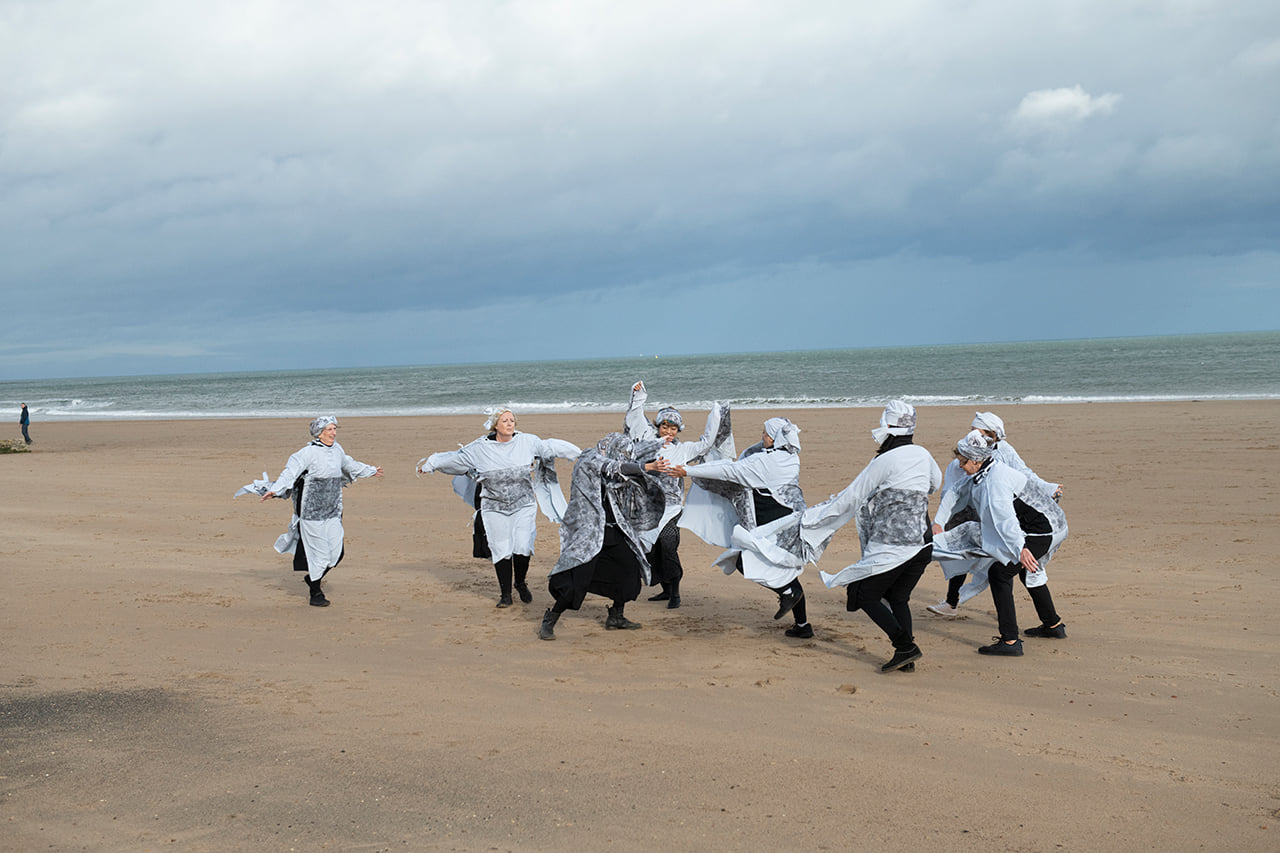 Recently, Sea AIR artist in residence, Constance Humphries and Blue Wave participants: Lijie Zhang, Maggie Hsiao, Carol Wilson, Judith Burford, Sheila Hardwick, Griselda Pineda, and Naila Saleem delivered a performance at Roker Beach in Sunderland.
The performance was the culmination of a 9-week community project designed to connect participants to the sea scape. The project began at the end of August with a coastal walk attended by the participants and their families. This was followed by 8 immersive weeks of dance, visual journaling and costume creation using plants based dyeing techniques.
A poem by participant, Carol Wilson describes the project beginning beautifully.
"We came together on a rainy day, some meeting for the first time.
We walked and talked, took photos as we observed the animals, sea and grey sky.
Across a field, down a bank, hugging trees, listening to birds, observing plants, passing kilns and a bridge from long ago.
We reached the beach, what a sight to see, waves dancing then crashing on the shore, evidence of our heritage with pill box and coal from long before.
We ate and talked although sometimes difficult to understand, but when we came into a circle and introduced ourselves we became one.
We closed our eyes, felt the air on our face and hands then moved together and our journey began…."
Artist in residence, Constance Humpries says, "This performance is the result of a beautiful journey with an amazing group of incredibly talented women to create a dance meant to inspire agency, advocacy and responsibility for maintaining the health and sustainability of our coastline."
Blue Wave was commissioned by SeaScapes Co/Lab, a creative engagement project that is being led by University of Sunderland for SeaScapes.