Be the Sea – listen behind the scenes.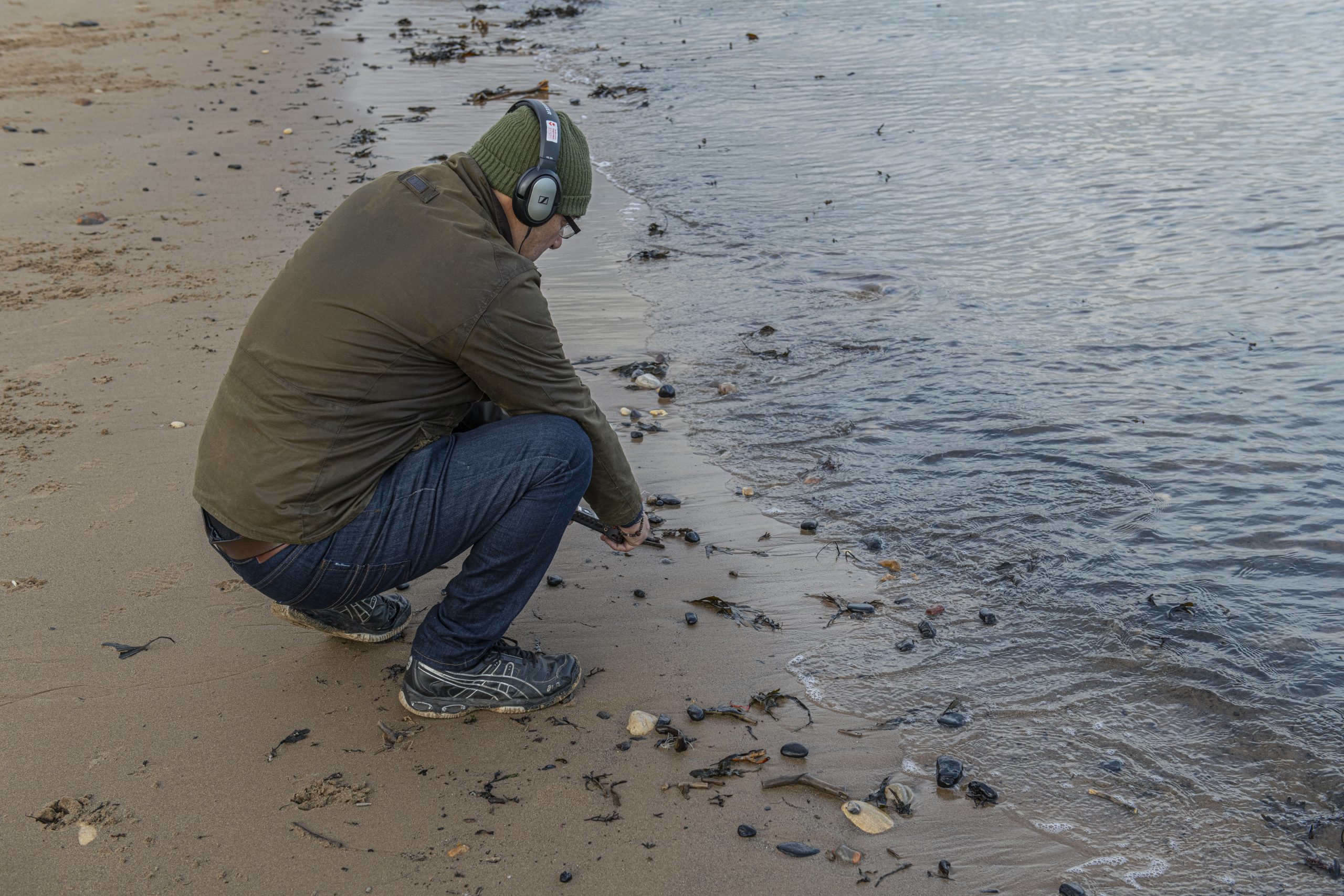 BE THE SEA is a project commissioned by Sea AIR, part of SeaScapes Co/Lab the creative engagement project for SeaScapes. Listen to this recording https://soundcloud.com/charlotte-steele-2/be-the-sea?utm_source=clipboard&utm_medium=text&utm_campaign=social_sharing by student Lottie Steele (MA in Radio at University of Sunderland), created for Spark Radio to learn about the process, participant feedback and experience.
It is a collaboration between Louise Mackenzie, SeaScapes Co/Lab Artist-in-Residence, Hayley Jenkins, composer and lecturer at Sunderland University and Dorinda Kealoha, Intertidal Interactive Officer at Durham Wildlife Trust. Our extended project team includes field recorder and sound artist, David De La Haye and the Self-Publishing Lab at Sunderland University.
The BE THE SEA project centres around three methods to foreground listening:
Field-recording activities that zone in on the non-human sounds of the coastal seascape through listening and recording.
Resonance deep listening activities and voice/instrumental activities that use imaginative and creative strategies to develop an empathic and reflective relationship with the coastal seascape.
Resilience sound collage activities, sharing what the coastal seascape means for local communities and engendering ongoing stewardship of the coast.
BE THE SEA is inspired by theoretical practices of Deep Listening and Acoustic Ecology in the work of Pauline Oliveros, Hildegard Westerkamp, Stephanie Loveless, Barry Truax and Bernie Krause.